Blog
---
Bairs' Lodge lifestyle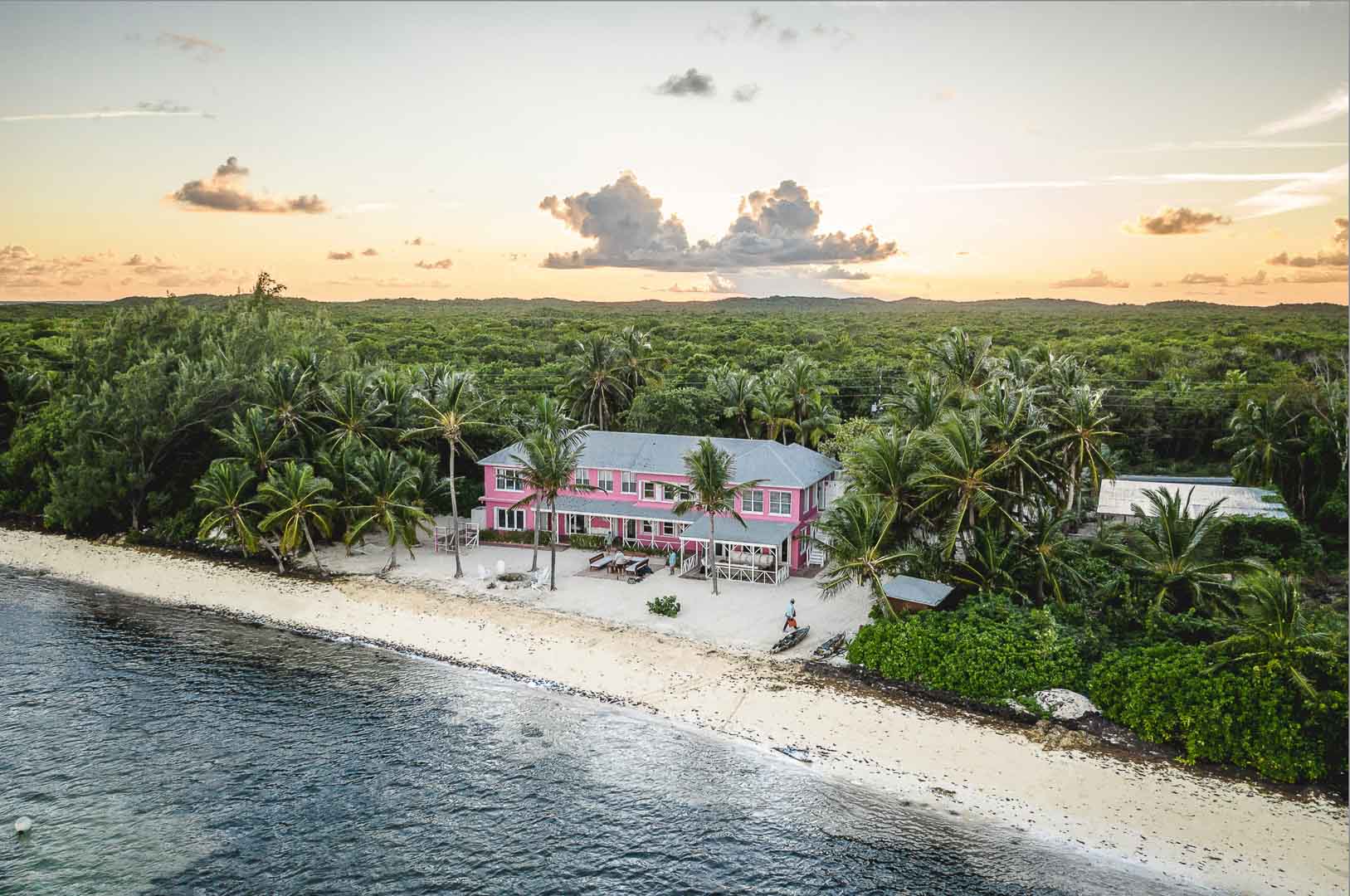 World-class bonefishing, spectacular sunrises and warm Caribbean breezes combined with fine dining, Egyptian cotton sheets, and personalized service strike the perfect balance of elegance and comfort. We aim for that perfect timing when nature and nurture collide to create memories that last a lifetime.
We begin our day at sunrise with fresh coffee and an excitement for what the flats have to offer.  After a made-to-order breakfast with options including omelets with local organic eggs, eggs benedict, or french toast on homemade bread, it is time to gear up and meet your guide. The boats are loaded with a picnic lunch and ice-cold drinks, and the day of adventure is launched.  As you set off for a spectacular day exploring our fishery, the house staff prepares for your return. The best in the business, our local island staff take pride in providing an exceptional experience both on and off the water.
With guest rooms and main areas cleaned and sanitized daily, we await your return with a cocktail of the day, a cold towel to wipe your brow, and fresh appetizers. Homemade dips and salsas plus warm appetizers prepared by our professional chef are the perfect compliments to fish stories and recaps of the "one that got away." Laughter and lore begin to fill the air. Our fully-stocked bar is available along with a nice selection of wines and non-alcoholic options. Relax, have a drink, take a shower, or walk out the front door onto our home flat for one more bonefish. The afternoon is yours to enjoy.
Come sunset and dinnertime, Chef Valentino will provide a world-class culinary experience focusing on fresh seafood with a Bahamian flair. Always fresh with accommodations for allergies and taste preferences, dinner at the long table is punctuated by hand made dessert and freshly brewed coffee.  
Whether you visit with a group of friends or you are a first-time solo angler, the community and conversation at Bair's Lodge are inviting and the laughter contagious. The camaraderie continues with a beach bonfire, corn hole under the lights, or you can enjoy the big game inside to cheer on your favorite team. However, you decide to spend your evening, put your feet up and relax knowing you get to do it again tomorrow. Upon retiring for the evening, you will discover a turned-down bed, fresh bottle of water and a handmade chocolate fish are the perfect end to a wonderful day fly-fishing in The Bahamas. Nature and nurture are in perfect harmony.
Margaret Hutton. Bair's Lodge Manager