Comfort Meets Premium Tent-Camp Adventure – Argentina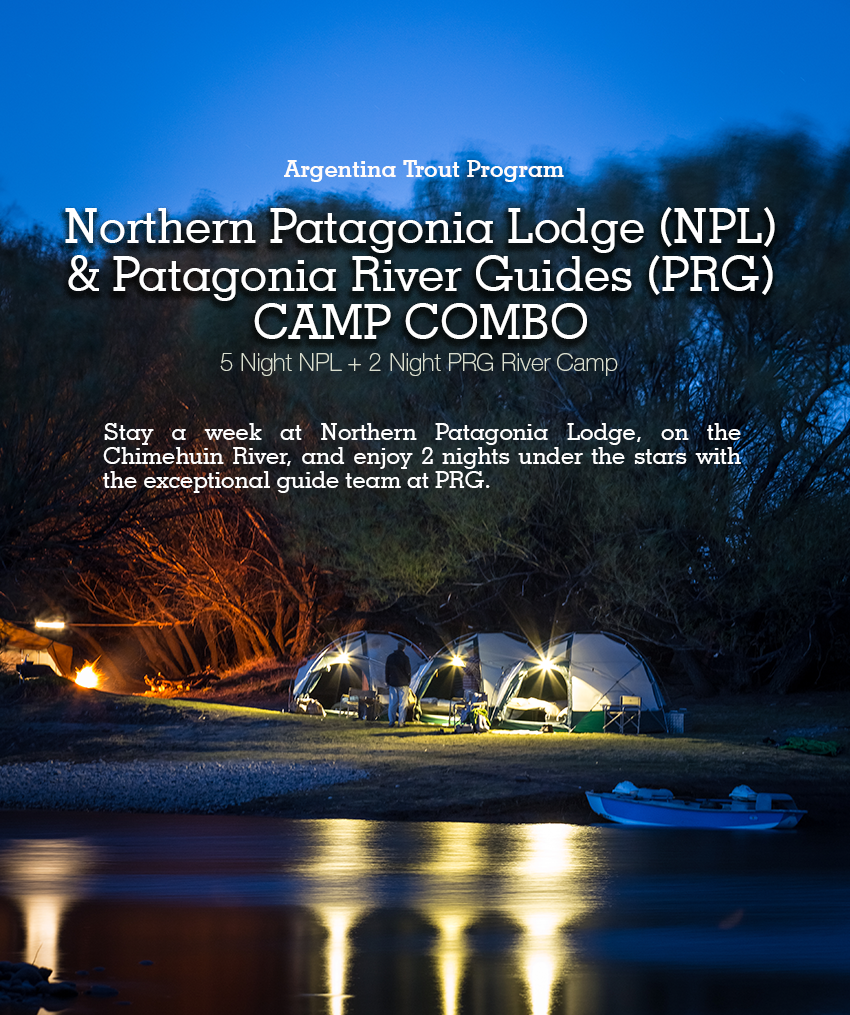 Multi-night floats on Patagonia's A-List trout streams are a must-do for serious trout fishers. And Patagonia River Guide's "Unplugged" camp options are at the top of the bucket list. You'll fish for large trout on miles of unpressured water, on quintessential rivers such as the Limay or Medio. Then at day's end, you'll relax by a roaring campfire, while enjoying fine wine and great food.
Northern Patagonia Lodge
Northern Patagonia Lodge is surrounded by prime fishing opportunities. In addition to the Chimehuin, you'll target the Collon Cura and Aluminé rivers, as well as trophy lakes such as Huechulafquen, Paimún, Tromen, and Curruhe. On the water, the renowned PRG guide team will show you the way. Off of it, it's all about the Nervous Waters experience: ultimate service and accommodations, plus excellent cuisine and a full selection of Argentina's best wines back at the lodge.
PRG specializes in overnight camp trips on the Caleufu, Aluminé and Limay Medio rivers. And guests choosing to "unplug" will enjoy long, incredible fishing days. This 2-night Unplugged camp is truly deluxe and includes a high level of service, plus surprising amenities. Guests enjoy spacious tents outfitted with comfortable beds, one for each angler in double occupancy. Beds are furnished with fine cotton linen, warm comforters, and down pillows. Camps are also fully catered and include a professional chef to prepare gourmet meals.