Suindá Lodge – 2022 End of Season Report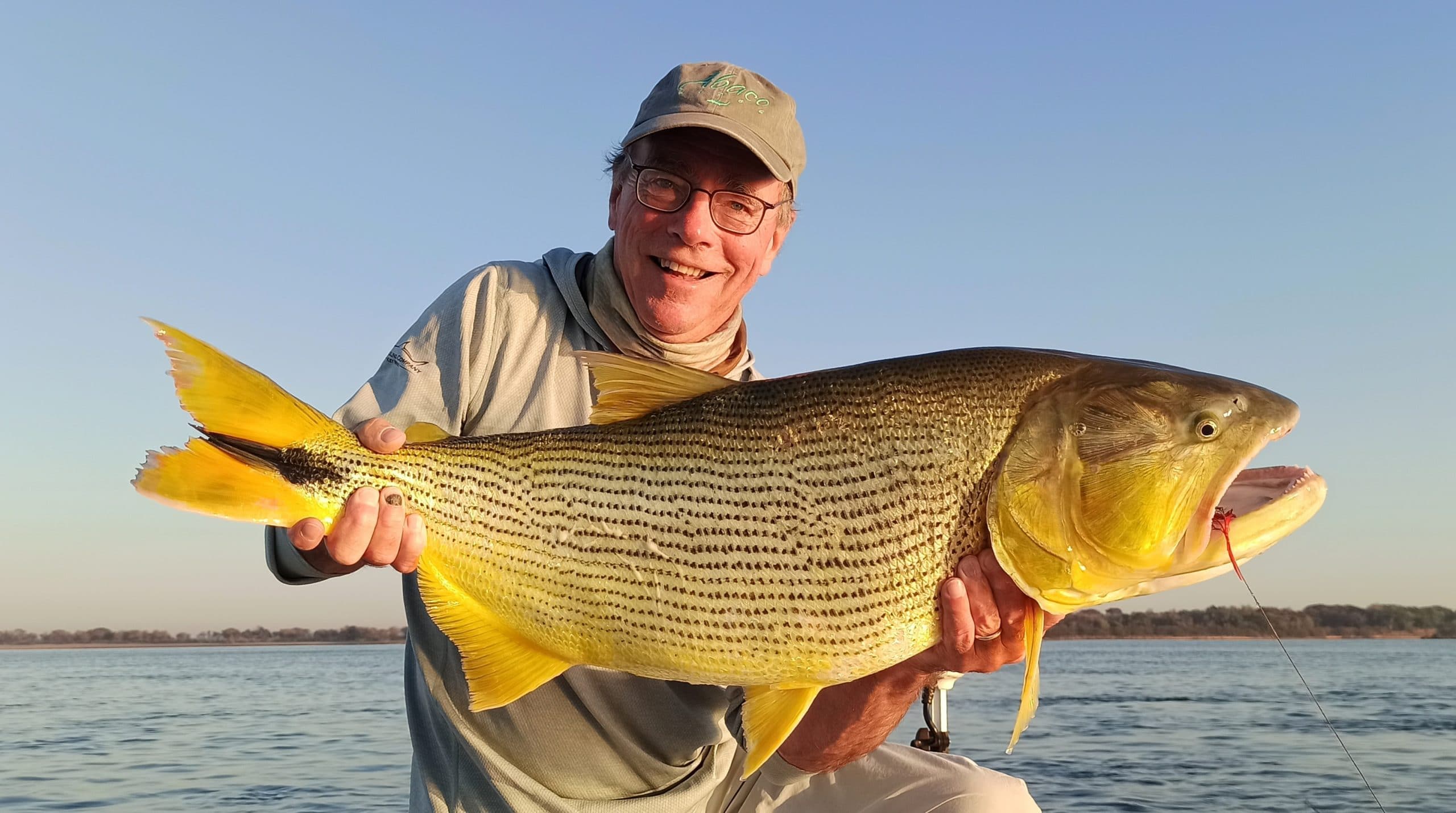 After having the biggest drought in decades, at the very end of this season, the Paraná river finally is getting higher every day. It looks healthy and mighty again!
During the whole season, the dorados were found in different kinds of water, from underwater rocks to shallow sandbars, some of them in loggy structure and deep drop-offs.  Many kinds of flies were used, the most successful ones were the bulky Andinos. 
Now that the season is over, it has left us some nice stories to share with you. Here are some of the most memorable catches:
Travis from Waterworks-Lamson with his 27-pound dorado on a rock.
Matias from Argentina and his many fish over 20 plus.
Peggy from the States, and her 3 big ones landed fishing loggy banks.
Max from Florida, 22-pound on sight casting sandbar.
Ennion from the US and his 20-pounder on sight casting on a sandbar.
Guide Enzo and his 35-pound fish.
George and his biggest dorado ever, 26-pound fish on the rocky shore.
Rob from the UK, and his two nice ones, sandbar and on a rock. His biggest dorados ever!
Oliver from Shilton reels,  and his biggest dorado ever, a 24 pounder.
The biggest fish of the season goes to Marina Gibson, with an amazing 35-pound Dorado.
Thank you all for joining us this season and we hope to see everyone again on the water soon!
Fabian Anastasio, Suinda Lodge Fishing Manager