You're gotta see it to believe it!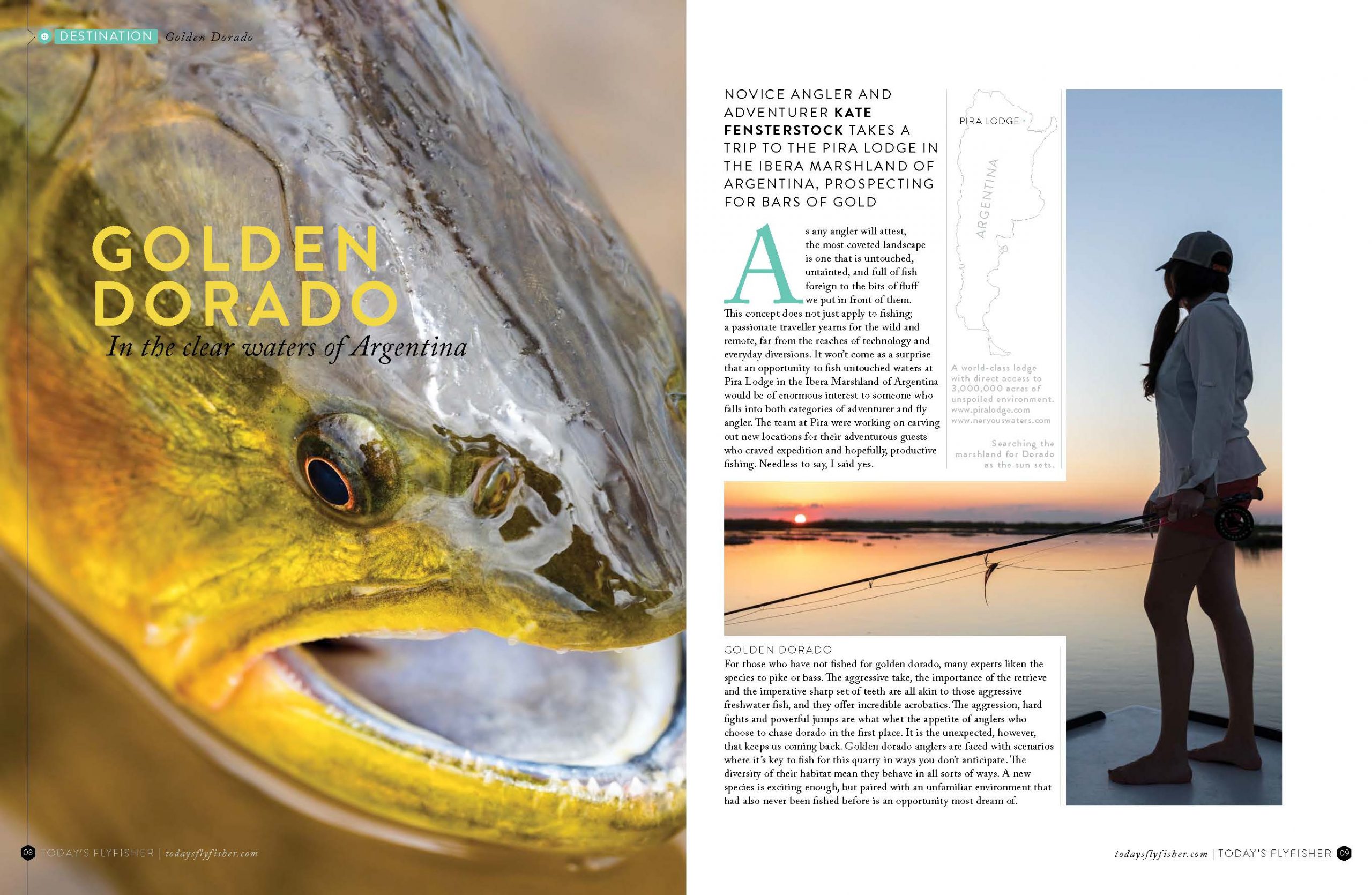 For several years now, we at Nervous Waters Fly Fishing have been expounding the virtues of fishing one of the world's greatest ecological water systems ——-The Ibera Marshlands of Argentina.  The expanse of this mostly unexplored area is hard to imagine.  An area consisting of 3,000,000 acres, an area of more than 4,600 square miles, an area 4 times larger than the entire state of Rhode Island.  This virtually untapped fishing paradise is made up of crystal clear rivers, lakes, marshes and lagoons.  It is here where you will find what is arguably the hardest fighting and most beautiful fresh water fish species in all the world- the Golden Dorado.  This is where Nervous Waters Fly Fishing built it's spectacular PIRA LODGE.
The following article was written by Kate Fensterstock for TODAY'S FLYFISHER magazine.  Kate came to PIRA LODGE to experience the beauty of the Ibera Marshlands and experience it's spectacular Golden Dorado fishing.  We hope you enjoy the following and invite you to experience PIRA LODGE for yourself.