A letter from our CEO & Founder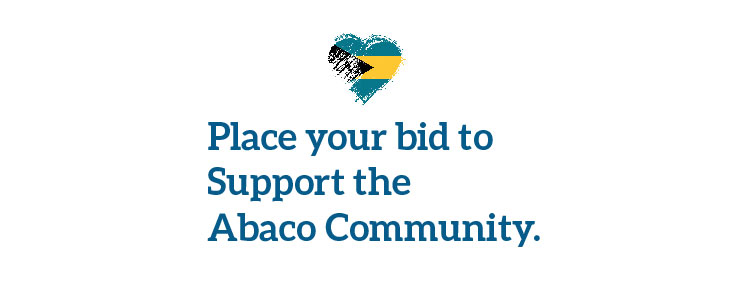 Dear Friends, Family, Clients and All:
Being founder and CEO of Nervous Waters and her sister companies has been one of the greatest joys of my life and the best job I could have imagined. I wake up every morning looking forward to my day and I go to bed each night thinking about how to better please and serve our clients.
However, on September 1st, a storm ravaged Abaco Island and its aftermath has resulted in all of us changing our daily jobs and lives to focus on those in need, especially geared towards the twelve families that work for us and many more that indirectly are part of Abaco lodge.Hurricane Dorian, as you likely know, leveled Abaco Island and has left thousands homeless in its wake. It totally destroyed our Abaco Lodge, which has been operating since 2008, and has traumatized our lodge staff-leaving twelve families without homes, without a school for their children, without clothes and without jobs. They must literally start over with nothing, but we will be there beside them through this long recovery process.
Our loyal caretaker Cialin Dany lost his dear fiancee Alisha Liolli to the storm, leaving 2-year-old Evans without a mother. We are totally devastated by his loss, and are committed to making sure this family and the eleven others are well cared for until they can rebuild and we can rebuild the lodge so they can care for themselves again.
While our Abaco Lodge "Go Fund Me" campaign (swiftly organized by our Bahamas partner Oliver White) has been very successful in raising funds for our lodge family, we anticipate the road ahead to be a long and a difficult one. We have already started to use those monies to provide for their urgent cash needs as they are being evacuated to safer islands in search of shelter.
We will need to do more to help these folks regain some normalcy over time. So today, we will begin a series of auctions for Nervous Waters and David Denies trips-they will be advertised over social media, and you will see complete instructions on how to bid on these sporting packages. We have trips to Kau Tapen to catch giant sea-run brown trout, dorado combination packages, trout fishing in Patagonia, and mixed bag-hunts in Argentina and Uruguay, among others.
The total regular market value of these trips is over 100,000 dollars. All of the funds will go to providing our Abaco families assistance in rebuilding their homes following Dorian's devastation.
If you have already given to Abaco relief—thank you for doing so, and if you have not contributed, we hope you will be able to do so in some way. In the meantime look for our social media campaign or blog post on our website, and if you were planning to go on a trip to one of our destinations-this would be a perfect way to travel and help others along the way.
Thank you again,