Northern Patagonia Lodge – 2020 season end report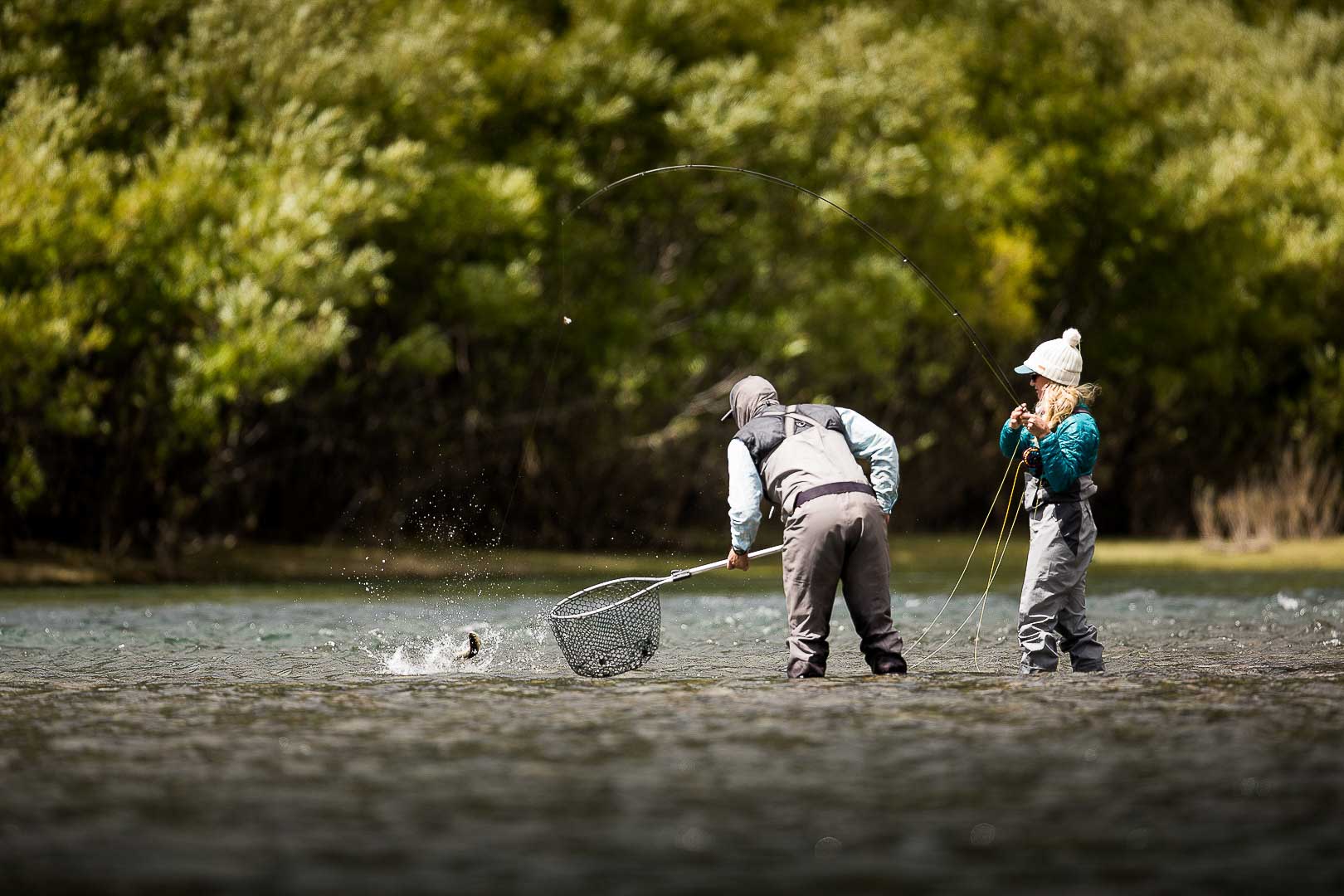 We recently finished up another wonderful season here at Northern Patagonia Lodge. Although cut a little bit shorter than usual due to the COVID-19 pandemic, it was certainly full of memorable moments and catches.
The season started with good water levels that provided some great streamer fishing throughout November, especially in the smaller tributaries and rivers.
During December, January and February the weather was very dry, so dry fly fishing was the main focus, and it was very good. Hefty browns were caught and left some memorable takes in our minds to reflect on as we wait for the next season to start. Our rainbow trout once again proved to be very willing to play with us this season and added to the "numbers" as per usual.
Parts of February and March came with really hot weather, making fishing a little more challenging. But our guides put in work and made it happen for our clients, nymph fishing started to become the go-to option in the afternoons of the warmest days.
The biggest browns landed were in the range of 23-24 inches, leaving us with a taste for more since the best part of the season for large fish was canceled as a result of the pandemic.
Most of our rivers fished well through all the season, the Chimehuin, Malleo, Collón Cura, Aluminé, all fished will and the little creeks proved very productive early on in the season. The only exception was the Limay, which was surprisingly slow all the season, especially because the big migratory fish were not in the river. We hope they are coming in now, while we are all in our homes and are enjoying a peaceful migration and spawning season, so we can enjoy more large fish in the coming years!
We want to say thank you to all of our beloved guests for the support in these hard times, and we hope everyone stays healthy and safe, so we can all fish together again next season.
We are very thankful to have such a phenomenal team of guides and lodge staff. To everyone at the Nervous Waters office and Patagonia River Guides we say thank you, we could not have done it without your support!
Peter Treichel. Northern Patagonia Lodge Head Guide.