Blog
---
Join Daniel Galhardo, founder of Tenkara USA, for six days of tenkara fly-fishing in Patagonia from March 5-12, 2015
Tenkara equipment and professional instruction will be provided as we explore the Chimehuin River and the Malleo and Alumine tributaries. Connect with the rivers that put Patagonia on the map for fly-fishing. We'll be fishing for brown, rainbow, and brook trout. For more information about tenkara fly fishing pleaseclick here or check out our website to learn more about Chime Lodge.
Rate per angler: $4,900.00
Includes: 7 nights lodging and 6 days fishing, shared room and boat, all meals and drinks.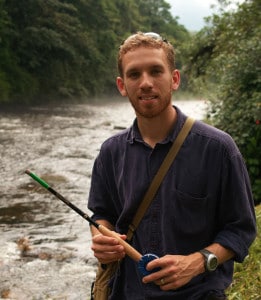 ABOUT DANIEL GALHARDO
Daniel founded Tenkara USA with the goal of spreading tenkara outside of Japan. In 2012 there were Tenkara Weeks held in Italy and the UK. This will be the time to head down to South America. Daniel grew up in Brazil, so not too far from Patagonia. And, his early fly-fishing inspiration came from the iconic images of fly-fishing in Patagonia.
Renowned fly angler and author Dave Hughes says:
"Fishing with Daniel turned out to be an education in a couple of ways. The first was in the simplicity with which Daniel lives…The second was my first in-depth, rather than shallow, instruction in the art of tenkara fishing. Daniel has gone to Japan to learn from traditional experts there and has obviously become one himself."
We are excited about this Tenkara adventure and hope you can join us!
CONTACT US NOW TO BOOK YOUR SPOT!
1.800.530.6928
Info@nervouswaters.com