Pirá Lodge Mid-February Report, 2020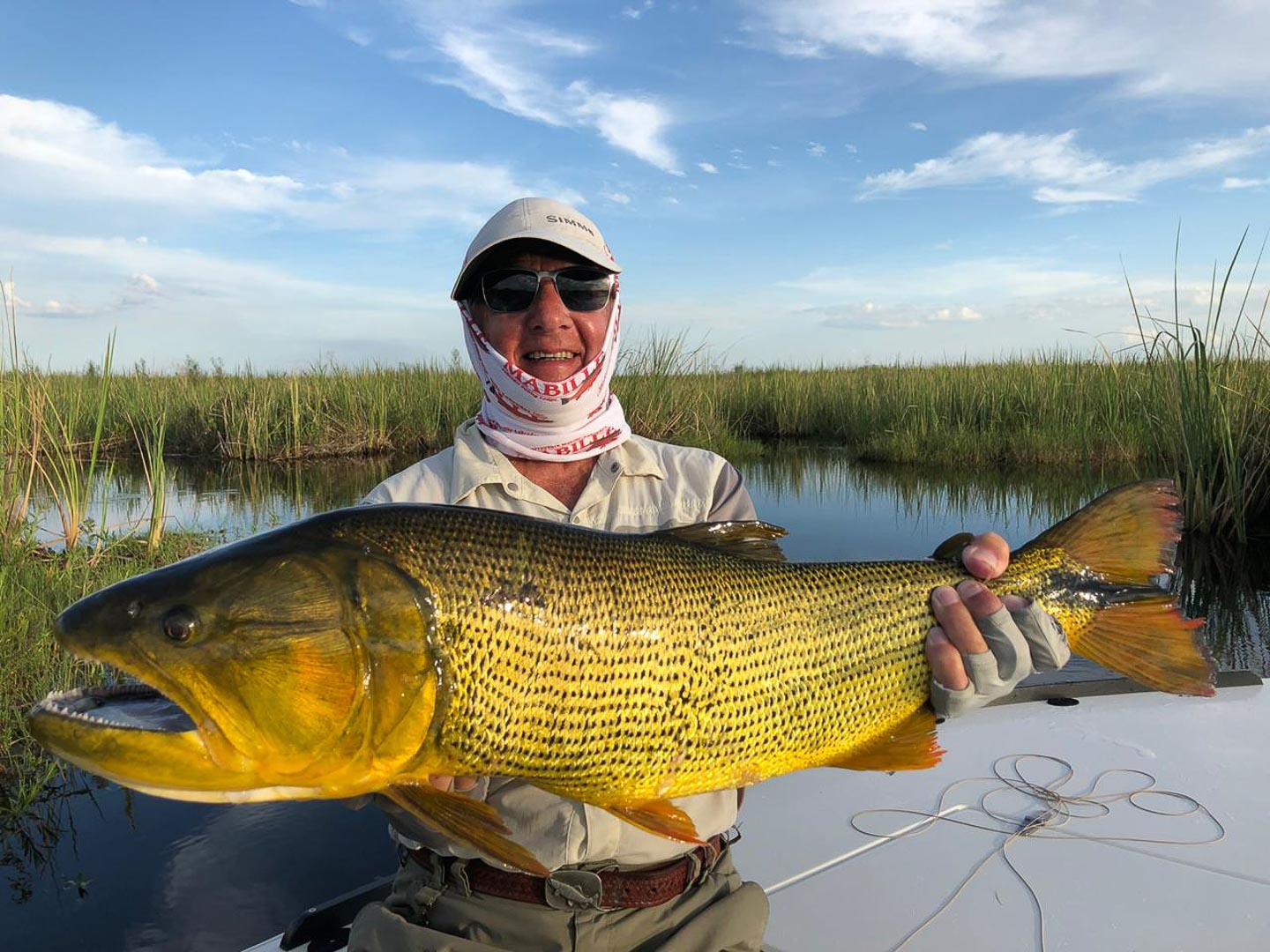 The 2020 season is going as smoothly as can be, in the past two weeks, we've battled and landed a phenomenal number of Golden Dorados throughout our section of the Ibera Marshland. 
The weather has been in our favor this summer, lots of sunny days and clear skies in the evenings have granted us wonderful fishing conditions in the channels of the Marsh and the Corriente River. 
The marsh's water levels have been slowly dropping, and our dorado are mostly concentrated in the gin-clear channels. All of the fish we've encountered were in very good shape, with some still showing signs of recent spawning. Heavy and strong females put our tackle to the test!
Some regions of the marsh have been slightly more productive than others, especially in sections that we are just beginning to explore with clients, rarely frequented by other boats and still pristine from outside pollution. In the northern reaches of the Ibera Marshland, we have found lagoons containing dorado who have likely never seen a fly, let alone felt the tug of an angler's hook set. 
Guest, Andy B, along with his guide witnessed a 14-pound dorado take his streamer so delicately, it felt like a trout taking a dry fly. But once Andy, buried his hook in the corner of its mouth, all hell broke loose. The fish ran all over the lagoon, never once breaking the surface, odd behavior for a hooked dorado, but thanks to expert guide advice and a strong leader, the fish made it into the net! The beautiful fish, darker still than our usual dark green and gold resident dorado. 
In recent weeks, we've welcomed new and returning guests. Oliver White joined us with a crew of clients in tow. Padi joined us all the way from Ireland, landing a whopping 22 dorado in one day on the Corriente River, casting sinking lines and large streamers. 
Our returning friends, John and Andy arrived for their second Pira adventure, and they did very well, one casting from the skiff, while the other stalked the bank in search of holding dorado. 
I'm at a loss of words trying to properly describe how truly pure and pristine the Ibera Marshland is. Packed with life, above and below the water, the sights and sounds of our bountiful flora and fauna are simply stunning. All along the banks, flowers, caiman, and capybaras abound, not to mention the hundreds of migratory and native bird species that fill the air above the second-largest wetland in the world. 
Jose Caparrós. FF Manager Pirá Lodge.