Blog
---
Simon Gawesworth at Kau Tapen Lodge!
If you want to learn to cast like a pro- from a pro, you need to sign up soon. After a week with Simon you'd have to get in your car to get farther away from your fly. From Jan 10-17th, 2015, join jovial host, and champion fly caster and fly fisherman, Simon Gawesworth for a week of breath-taking Sea Trout Fishing at Kau Tapen lodge, in Tierra del Fuego, Argentina, home to 5 IGFA world records for Sea-Run Brown Trout.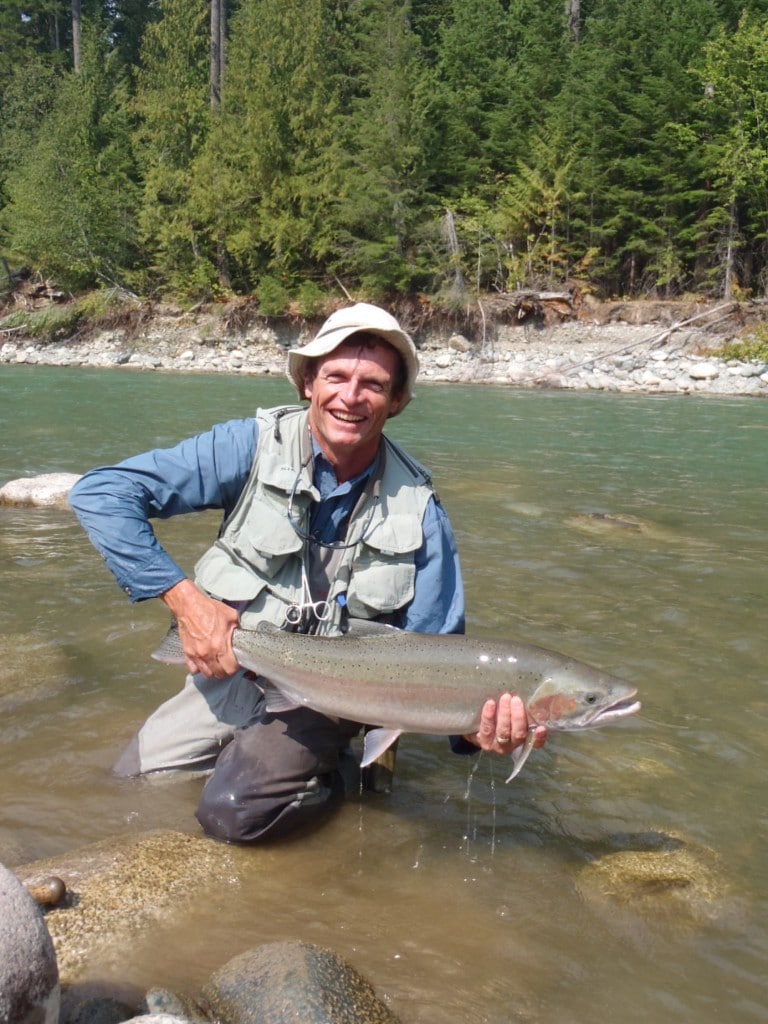 Have you ever wanted to fish for the big browns in windswept Tierra del Fuego? You have seen the photos—huge trout cradled by anglers who are leaning into a steady wind. They didn't use to catch very many, but thanks to the evolution of spey fishing, the catch rates are terrific. Don't be embarrassed because you can't fish the two –handed rod—this is the perfect opportunity to learn. Let Simon be your mentor, and you'll catch double digit trout with both single handed and spey rods. This is your chance to learn from the best!
Spend the week of January 10-17, 2015 at the finest and most traditional lodge in South America, Kau Tapen Lodge, and fish the Rio Grande, known as the best river in the world for sea run trout fly fishing. While you are fishing, enjoy the impeccable accommodations and royal treatment of the Kau Tapen Lodge.
With a week's instruction and tips from Simon, you'll be able to apply many of his techniques to your own fishing scenarios. You'll catch more fish-especially hard to reach fish, and enjoy fly casting more.
The departure is limited to just 10 anglers. Don't miss out this opportunity!!