Suindá Lodge – Start of the season 2020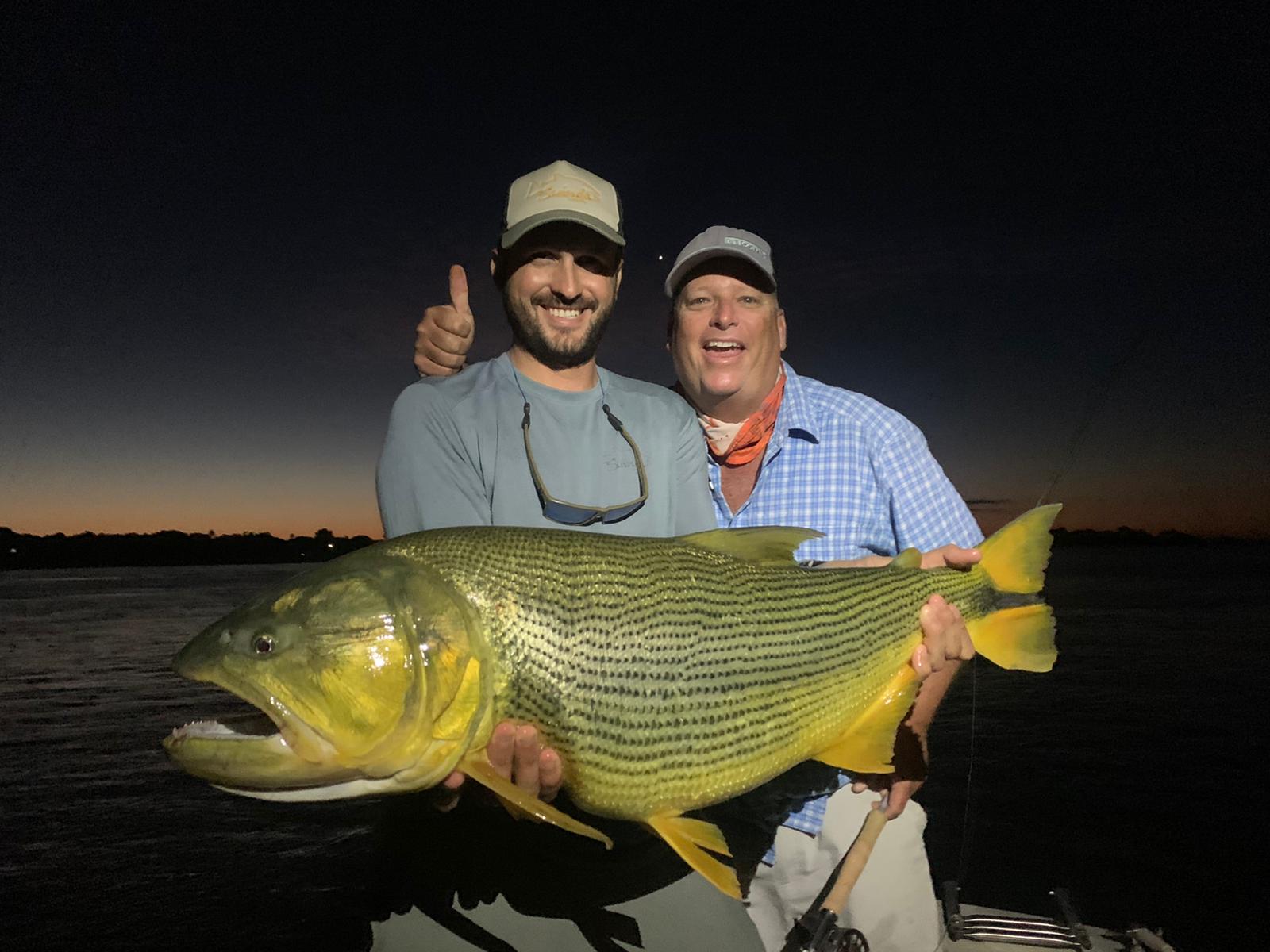 Our 2020 season has kicked off with some truly remarkable catches!
Despite lower water levels, the fishing action has been hot at Suinda Lodge with several large Golden Dorado landed in our first sessions.
Focusing on structure in the Parana has paid off for our anglers with most dorado being found hunting around submerged logs and rocks, along with several hooked while wading the sandbars. So far, the largest fish of the season was a female weighing in at 28 pounds, hooked while fishing lures over submerged rocks.
Depending on the water we are fishing, we utilize different techniques to get the fly in the strike zone. Floating and sinking lines have both been effective, depending on the water's depth and flow.
Andino Deceiver style patterns are always on the menu here. Lighter weighted Andinos being most effective around the logs and sandbars when the dorado are sitting closer to the surface in the water column. As a result of the unseasonably lower water levels, longer leaders and delicate presentations have been the key.
Pacu and Pira-Pita have been difficult to find lately. But as soon as the fruit begins to fall from the heavily laden branches, Pacu and Pira-Pita will be back at home beneath their favorite trees, looking up and waiting for a fly. However, several Pira-Pita have been hooked on mouse flies recently and we're looking forward to their increased activity as the season continues.
Fabian Anastasio – Suindá Head Guide