Suindá Lodge – 2020 Season End Report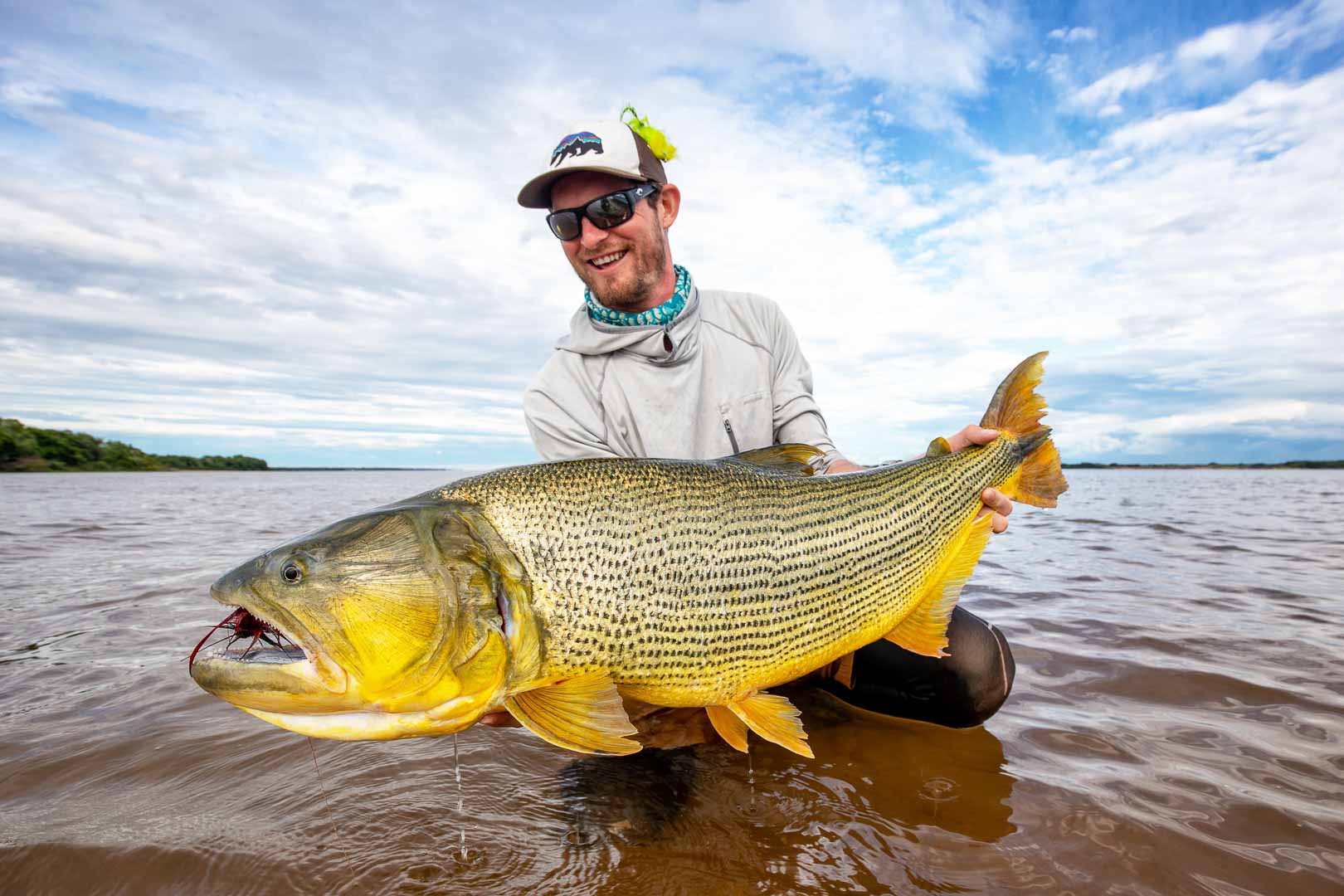 We just wrapped up our second season of operation here at Suindá Lodge, and what a season it turned out to be! We made countless wonderful memories with guests, on and off the water, both in terms of catch numbers and the size of the Dorado we landed.
Throughout the season, the Paraná River was lower than normal with just a few rainy days here and there. This made it a fun challenge for our guides as they explored new areas to find where the big fish were holding during the low-water. Loggy structure held plenty of fish, but perhaps the most exciting days were to be had on the sand bar flats. We encountered many feeding frenzies with clients, which made for exceptional and exciting fishing scenarios. We found Dorado blitzing on Sabalo in groups of 4-8 fish, but some of the frenzies were started by one maverick Dorado looking to take on the sabalo by themselves. Accuracy, quick reactions, and patience were the keys to success.
The rocky structure fished well during some of the weeks, with some truly large and memorable fish landed, but mainly it came down to fishing those areas at the right time of day and during the right water conditions.  
On the other hand, the Pira Pita and Pacu fishing was slower than usual. We had an unusually dry early season which hurt the fruit crop that those fish look forward to every season. With less fruit on the surface, those 2 species sat deeper in the water column, so it was difficult to find these fish close to the surface in order to sight cast to them. 
Our largest fish of the 2019-2020 season was landed by Harrison Beckwith, and his big girl weighed in at 35-pounds of pure Paraná River Gold. 
Fabian Anastasio. Suindá Lodge Fishing Manager