Suindá Lodge – 2022-23 Season Opening Fishing Report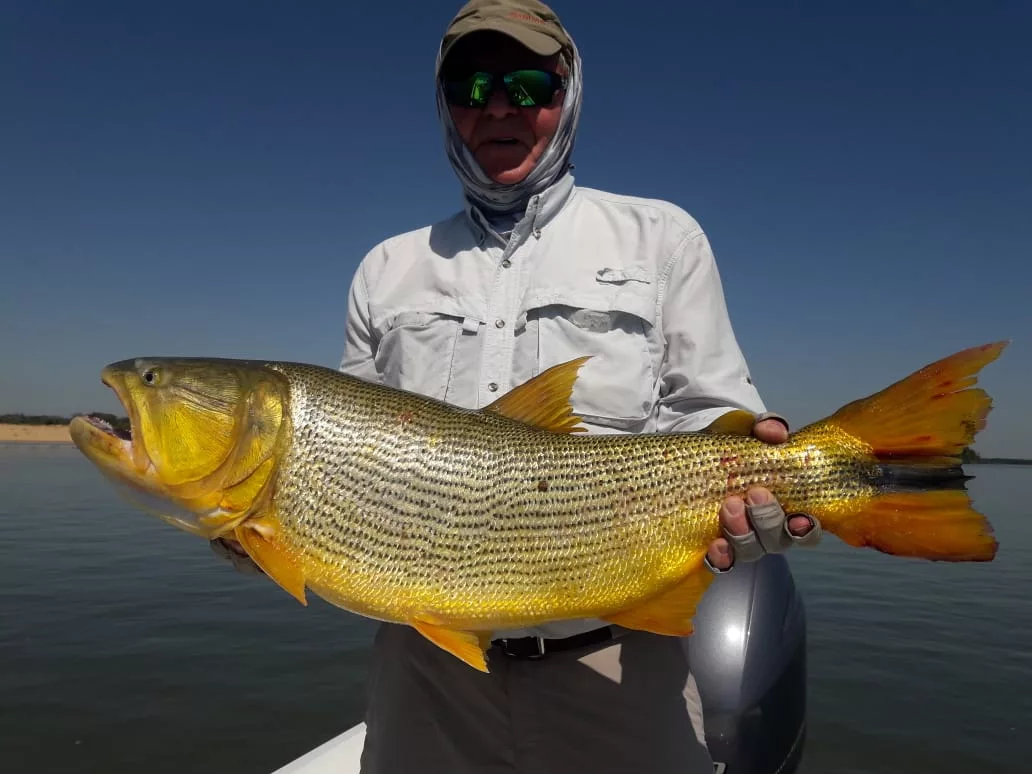 By Fabián Anastasio - Suindá Lodge Fishing Guide
Here we go, our full season has finally kicked off, starring the mighty Paraná River and the possibilities she provides for the big golden dorado we're all chasing. 
During September, November, and December, we had the pleasure of hosting a few guest groups that were willing to fish for Dorados during the early season. When the dorado begin to actively feed on baitfish as they fatten up for the upcoming spawning season. 
During those months the river level was right where we like it, providing the opportunity for us to fish our favorite pieces of dorado habitat like submerged logs, deadfall, and rocky banks rife with ambush points. 
Along with the ideal water conditions, the early season's baitfish populations were quite impressive with a fantastic mix of smaller varieties and the dorado's favorite meal, the sábalo. We've always seen a strong correlation between the biomass of baitfish arriving and the hungry dorado hot on their trail. 
During our early season, many small and medium size dorados were landed per boat, along with some double-digit dorado coming to hand.
During these first two weeks of January, the river started getting lower, which makes finding fishy spots a bit more difficult and challenging, but our guiding team made it happen and some great fish were caught.
Recently the river has been increasing its level which "resets" most of the fishy places, we expect to have more opportunities to find larger dorado and our other favorite omnivores, the Pacú and Pirá-Pitá in the coming weeks as conditions stabilize. 
So far the biggest fish for Suindá was a 26-pound landed by our friend Alex from Austria. Congrats!
For current updates, be sure to follow our social media accounts (@suindalodge and @nervouswaters). 
By Fabián Anastasio 
Fishing Manager – Suindá Lodge