Suindá Lodge – April 2023 Fishing Report – End of Season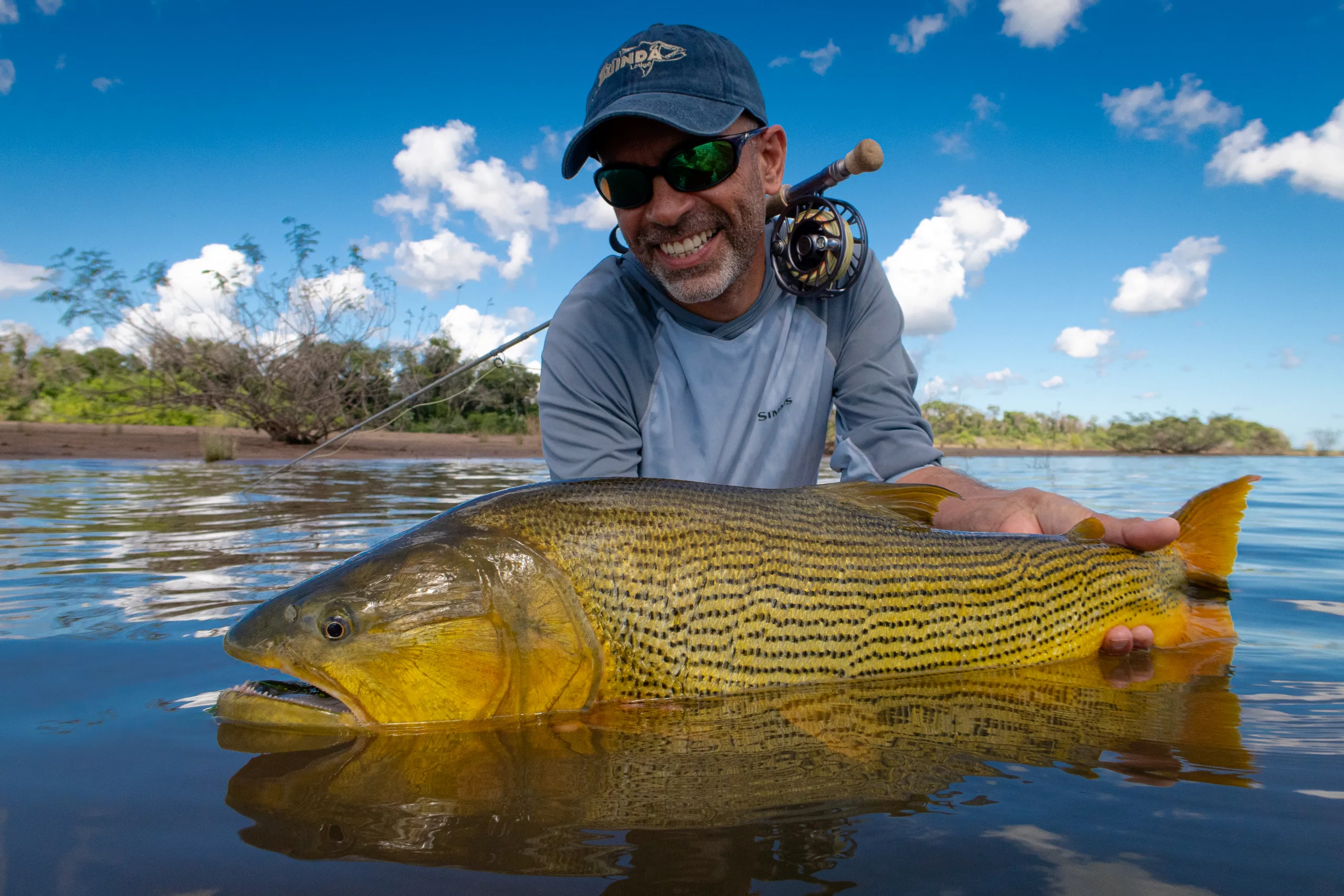 By Fabián Anastasio - Suindá Lodge Fishing Guide
The fishing season has ended, and it's time to take a look back on our 2023 run. March brought high water levels to the river, which benefited some fish as they were able to have a late spawn. This has been great for the environment and the river's overall health. However, it made it challenging to catch the bigger fish for a couple of weeks. Anglers had to work hard to entice the fish to take their flies and lures. Despite this, the fishing remained rewarding, and there were still plenty of pacú to catch. Sinking fruit flies and sinking bugs like small heavy rubber legs proved to be the best lures for catching these fish.
As the weeks passed, the water level began to drop, and by the end of March and beginning of April, the river had dropped significantly. This gave anglers the opportunity to fish the underwater rocks that usually provide big fish. The sandbars also proved to be productive for catching good-sized dorados. The fishing became easier, and the fish started to take flies and lures again. Anglers had a great time catching these fish, and it was a fantastic way to end the season.
The highlight of the season was catching the biggest fish, which weighed 27 pounds and was caught by Stu and John. The challenging fishing conditions earlier in the season made catching this fish even more rewarding. It was a fantastic season overall, with plenty of fish to catch, beautiful scenery, and great company. Anglers were able to enjoy the thrill of the catch while also being mindful of the importance of conservation and the health of the river. We look forward to next season and hope to see you all again soon.