Suindá Lodge – February 2020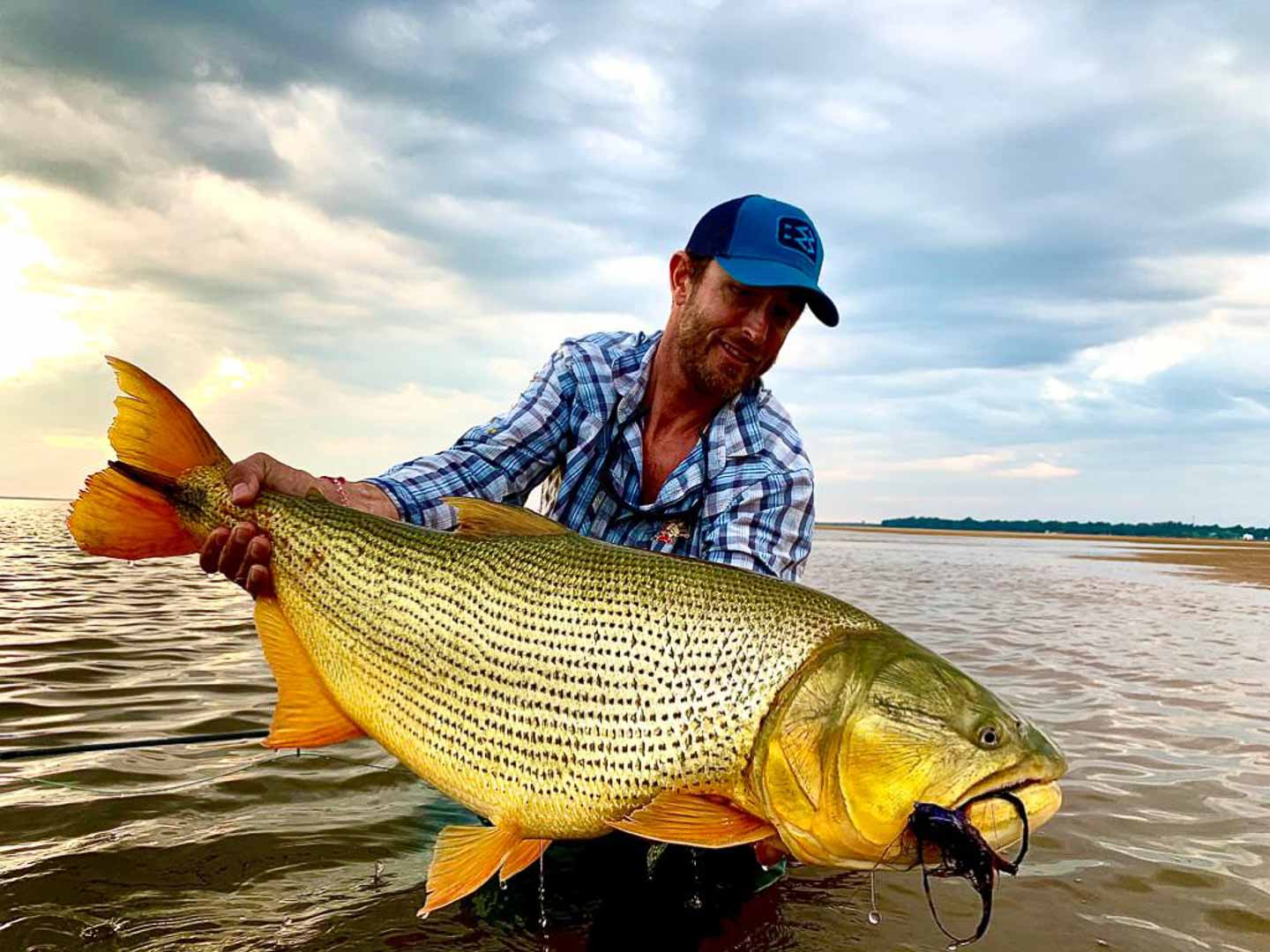 February has come to a close here on the banks of the Paraná, leaving behind some incredible memories and stories for all of our staff, and clients. Some incredible and large Golden Dorado graced our lines and nets this month. Nearly all of our favorite types of structures to fish were holding dorado, and the sandbars, rock gardens, and submerged deadfall were all productive. 
During the past month, we've only had a few days of storms and heavy rains and the river has been running quite low. Which really made fishing the sandbars very interesting and presented an awesome challenge for all of our guests. Sight casting to cruising fish and the occasional feeding frenzy has created some of the most memorable moments and catches in February. The pacu have also been more active than they were in January, but our lack of rain this month has affected how much fruit the trees are dropping, which means we've had to get creative, and have landed a solid number of those hungry omnivores. 
Our largest dorado of the month weighed in at 35 pounds on the scale, and several other trophies were landed in the 22-30 pound range! 
Fabian Anastasio – Suinda Lodge Fishing Manager