Suindá Lodge – February Fishing Report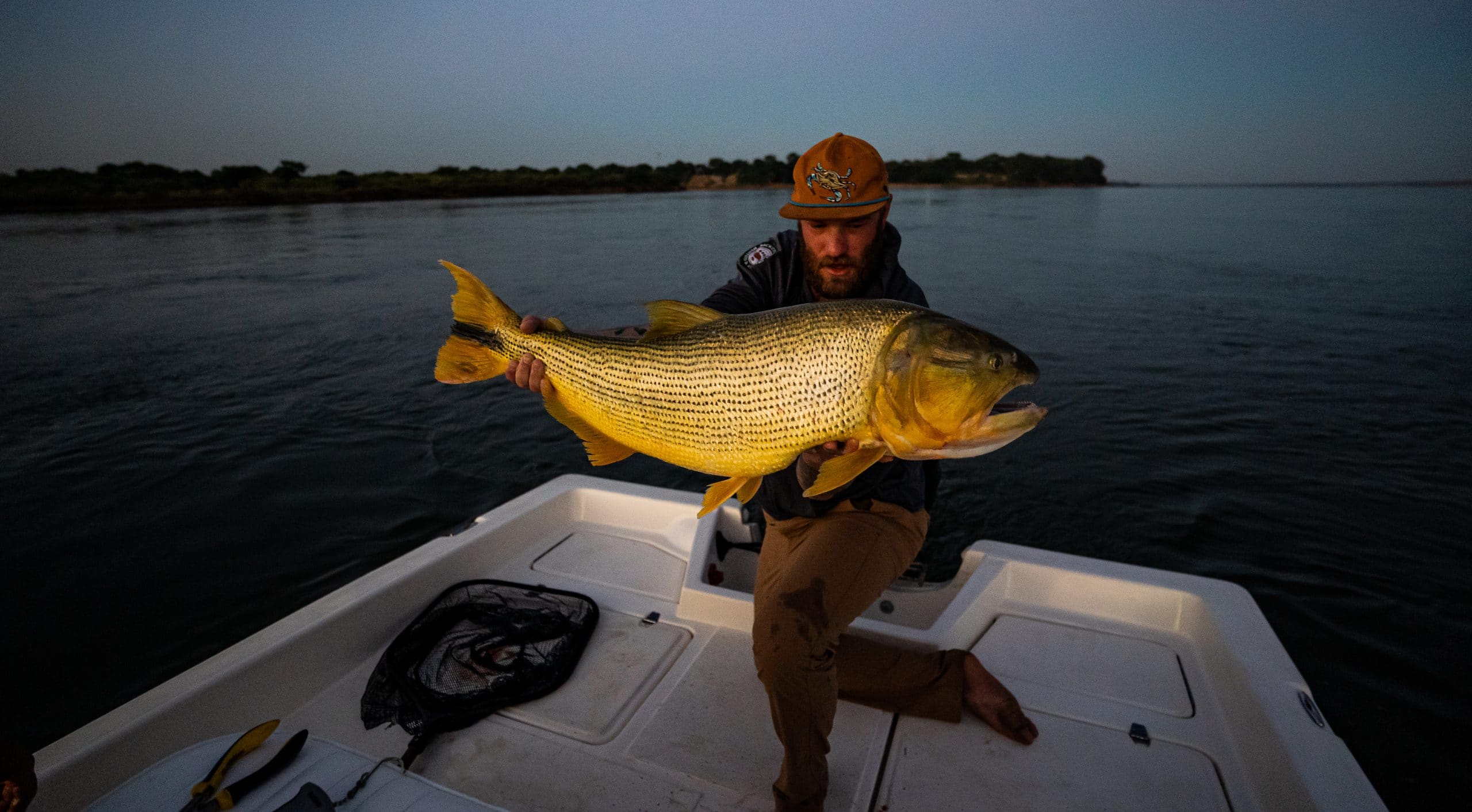 In February our weather conditions were quite unstable, typical of tropic all mid-summer conditions. Some of the sessions were quite windy, others rainy and stormy. With specific regards to the level of the river, it was the lowest for a long period of time throughout the month. These facts made our fishing harder than during January when the big dorado were more stable in staying in or near their usual holding spots.   
On the other hand, with lower water, sandbars became more exposed and fishing was more active, many sand flats were full of bait and Dorado were patrolling these areas especially in low light conditions. 
The average size of our fish in February was really solid with several fish above 20 pounds. Pirá Pitá and Pacú, due to the level of the water becoming so low, were a bit more difficult to catch.  Longer and lighter leaders were required and that did the trick.
February Highlights:
We had the pleasure to have some repeaters and some big fish were landed by these experienced hands.
Jason and Ashley, and the Eric Ladds family. 
Roger (the King) landed his biggest Dorado ever—26 pounds. 
John from the US landed two nice fish in one day!  His biggest was 24 pounds, and Ennion in a sight casting situation on a flat also landed and released a 20-pound dorado.
By Fabian Anastasio 
Fishing Manager – Suindá Lodge