Suinda Lodge: This luxury lodge in Argentina is a fisherman's dream by Eliza Velk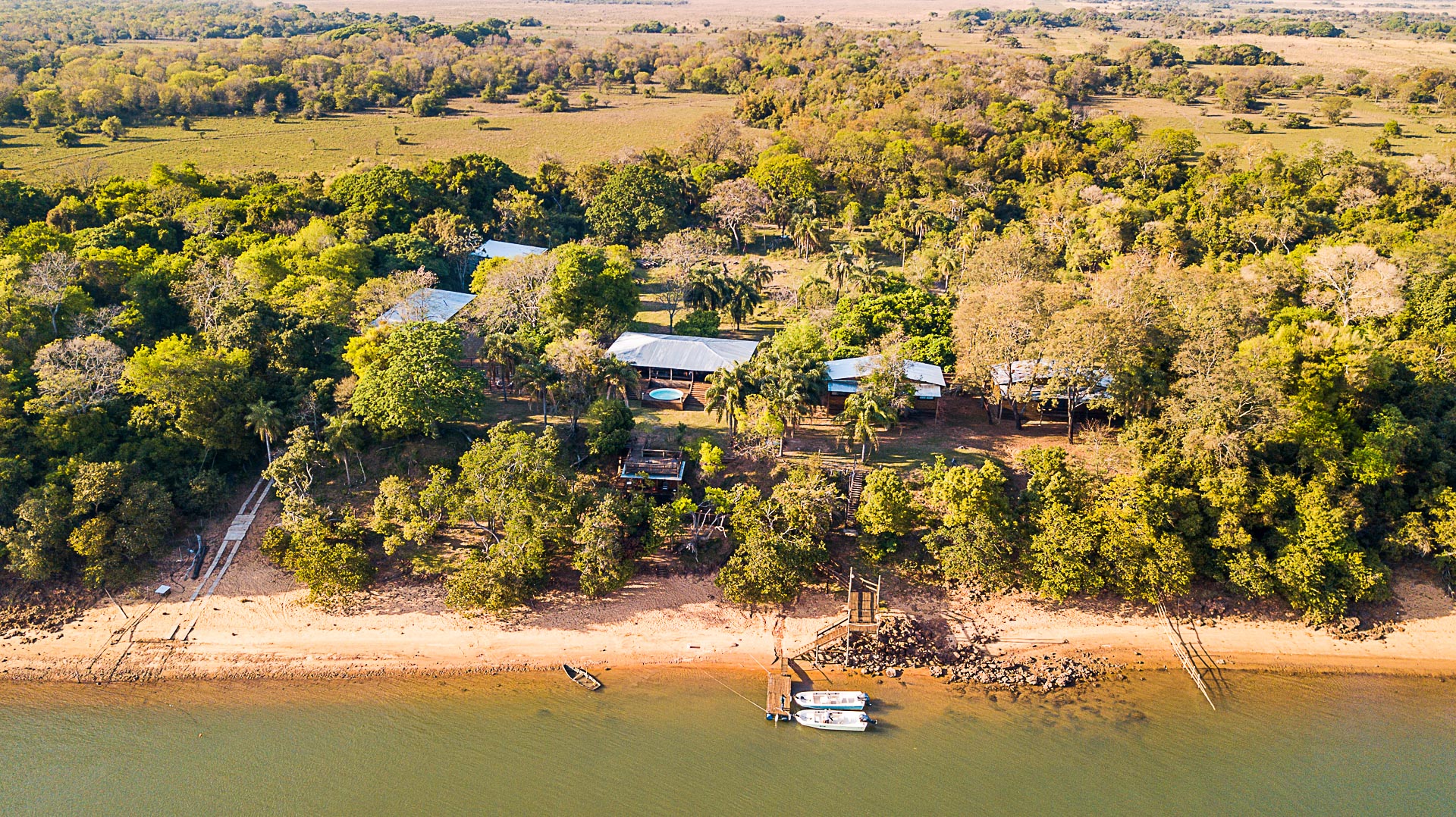 Located in Argentina's Corrientes Province overlooking the Paraná River, this newly constructed Suinda Lodge is a fisherman's sanctuary.
To offer fishing enthusiasts the trip of a lifetime, Frontiers International Travel has announced they will be taking over the deluxe seven-acre property as part of their new fishing expedition tours.
The bucket list trip offers exceptional catch-and-release fishing for a diverse range of warm-water Argentine species including dorado, pirá pitá and pacú.
While both fly fishers and conventional fishers are welcome, there is a limit to just eight guests per week. They will be accommodated in the lodge's four air-conditioned suites, each with private bathrooms.
The suites are all conveniently connected to the main dining hall by wooden footbridges. From there, it's a short walk to the water.
Inside, the wood-made rooms evoke a certain rustic charm yet offer a sense of luxury with their contemporary fittings and furniture.
During the expedition, guests will also be provided with loan equipment including custom, comfort-enhanced skiffs specifically designed for fishing the Paraná.
The days will typically start with an early morning fish before returning to the lodge at 10 am for a swim, lunch and drinks. Then after a mid-day siesta, boats will head back out around 4:30 pm and return at dusk. But don't worry, you won't have to worry about what's for dinner.
An experienced team of chefs, trained in both classic and avant-garde culinary techniques, will be at the Suinda lodge to prepare every meal; meanwhile, you get to enjoy the open bar. Menus range from Argentine and international cuisine paired with famed Bodega Catena Zapata wines. Gourmet cuisine will feature Argentina's famed beef and fine wines, traditional Asados (BBQs), and delicious desserts.
And for moments when you're feeling a little fished-out, guests are recommended to take a moment to go bird watching as Parana River Delta ranks are recognised as one of Argentina's top bird-watching destinations.
Tour rates include lodging, meals, open bar, professional guide services, and loaner fishing equipment.
A five-night/four-day fishing package starts at $4,625 per person double and can be booked September/October and Jan 1 – May 31 seasonally.