Villa María Lodge – Week 2: January 7th to 14th, 2022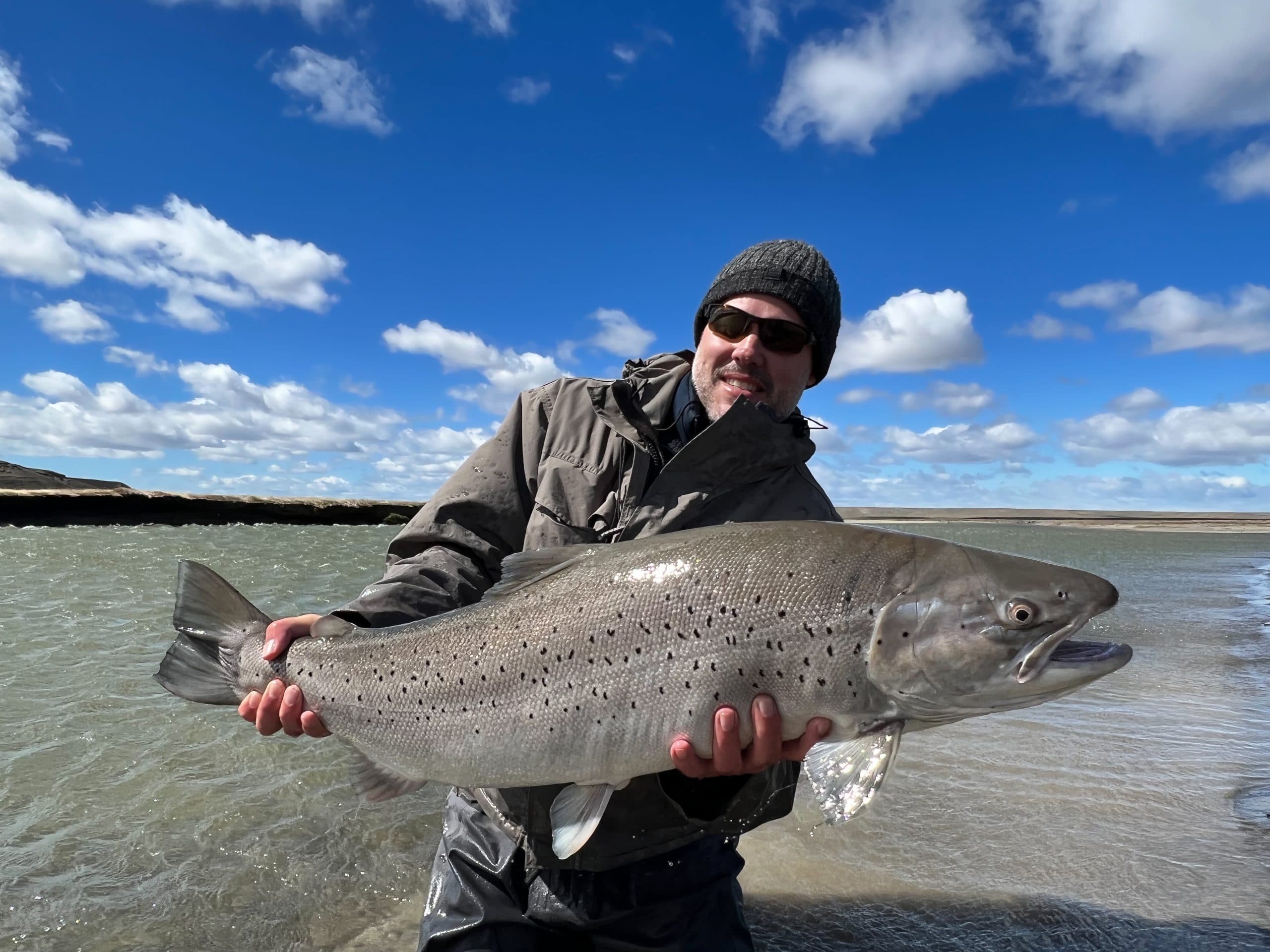 If we have to define our 2022 season's second week would be "extreme". And that is because of the 6 fishing days, 4 of them were extremely windy with winds between 80 to 105km/h (50 to 65 miles/hour) making the wading and casting a very demanding task. That's why, first of all, the guides and I would like to thank Ian, James, Tim, and Jan for the great effort and the patience in following our suggestions.
The river kept dropping slightly and the water was very clear but due to the strong winds, the water was losing visibility. If on top of that you add unusual low temperatures (3 Celsius degrees at 10 pm) while the rest of the country was melting down in the biggest heatwave of the decade. All that pushed us to use bigger than normal flies for these water conditions.
The good news is that fresh fish are running solidly and we had a very satisfying week as everyone in the group got a fish of 17 pounds or bigger, so both guides and fishermen were happy with the outcome despite the weather.
Again, the most successful setup included skaggit lines complemented with heavy sink tips (10-12ft usually).
Articulated leeches, medium-weighted were the most used flies during the windy days but we have to reduce drastically the size of the flies in the moments when the wind decreased and the suspended sediments in the water were precipitating. In those moments we were going back to small rubber-legged patterns and -the always trustworthy- green machine.
It's nice to see a good number of fresh fish running every day. Really looking forward to the rest of the season with a lot of good fishing to be done.
Largest fish of the week, 20 lbs.
Fish over 15 lbs: 14
For current updates from the river, be sure to follow our social media accounts (@kautapenlodge and @nervous_waters). 
By Alejandro Martello – Villa María Lodge Fishing Manager